Seanamus wrote:

BEVERLY HILLS WEEZAAAAAA!!!!!!!!!!!!!!!!!
Beverly hills! >_<
thats where i wanna be!!!! >=DDDDD
ok anyway lol add uhm uhm im thinking......open wounds, best kept secret yours to hold the last night comatose the older i get those nights looking for angels rippin me off savior all by skillet...
_________________
Top 5 fave quotes!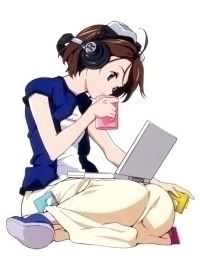 20 Q: "Can you use it in the dark?" me "WELL...."......
Tommy: "What do you weigh 900 pounds?" Hylo: "No, thats only a fraction of it!"
Josh: "I'm fighting Grandpa!"
Me: "Linkin park backwards is niknil krap!" Ruthie: "LOL"
Me: "Holy shoot! The tile just fell!" Tommyruthiejoshhylo: "You are in so much trouble!"